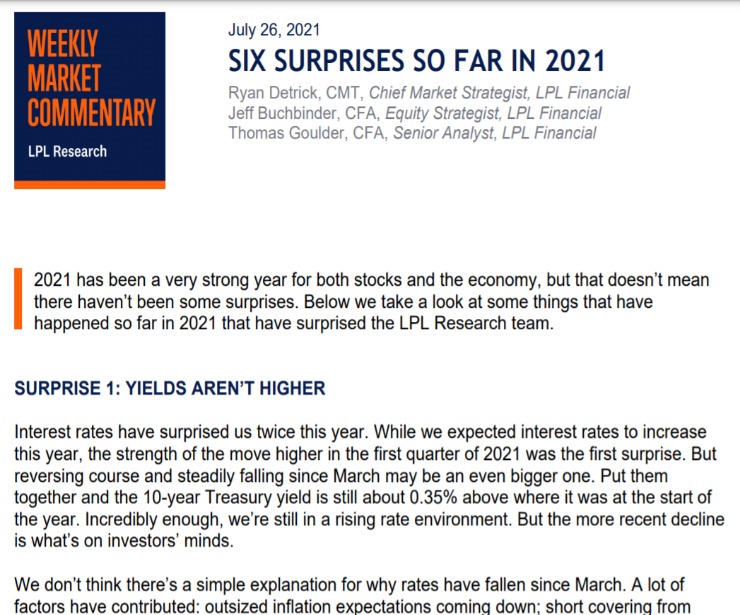 2021 has been a very strong year for both stocks and the economy, but that doesn't mean there haven't been some surprises.
read more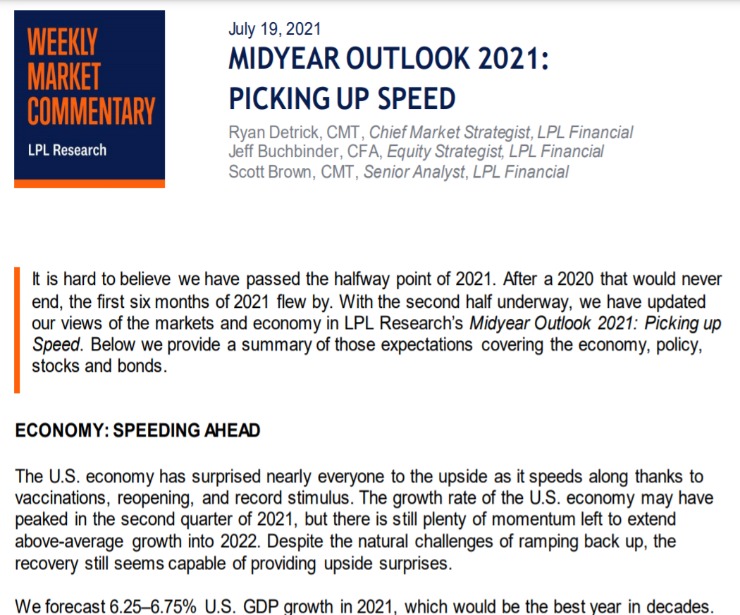 The U.S. economy has surprised nearly everyone to the upside as it speeds along thanks to vaccinations, reopening, and record stimulus.
read more
No Results Found
The page you requested could not be found. Try refining your search, or use the navigation above to locate the post.
Global Portfolio Strategy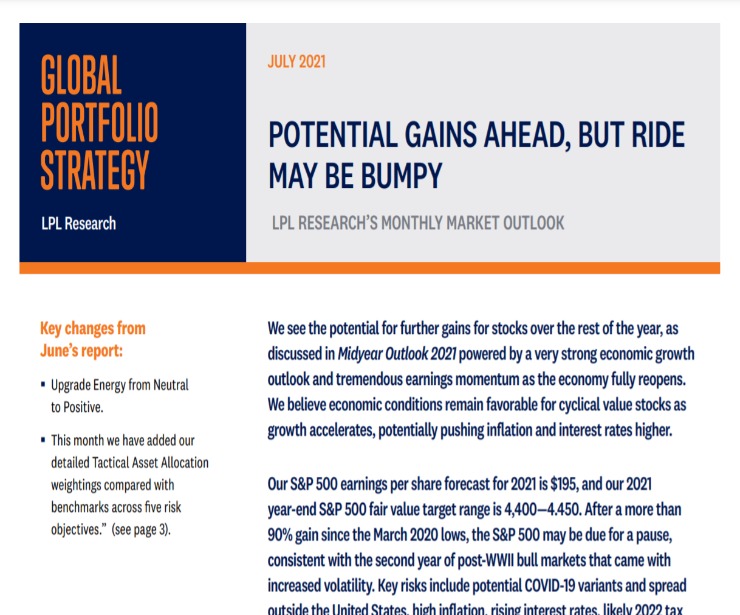 See LPL Research's latest monthly market outlook in the July 2021 Global Portfolio Strategy.
read more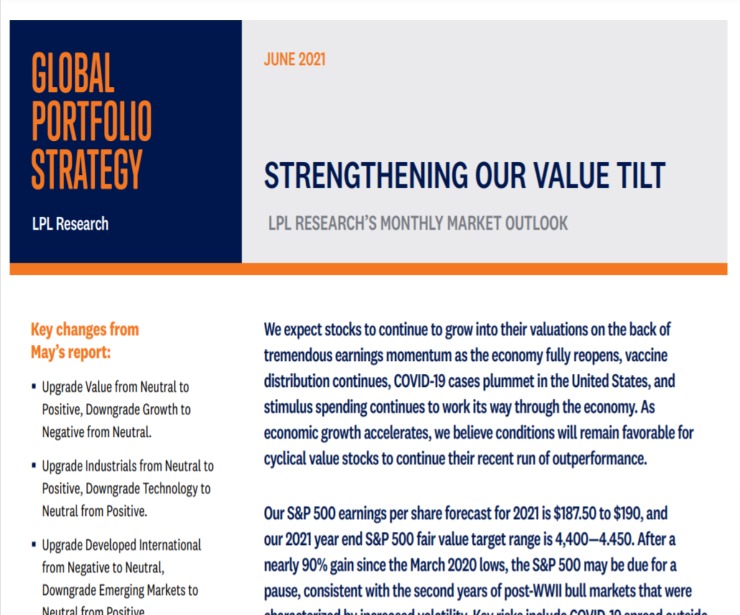 We expect stocks to continue to grow into their valuations on the back of tremendous earnings momentum as the economy fully reopens, vaccine distribution…
read more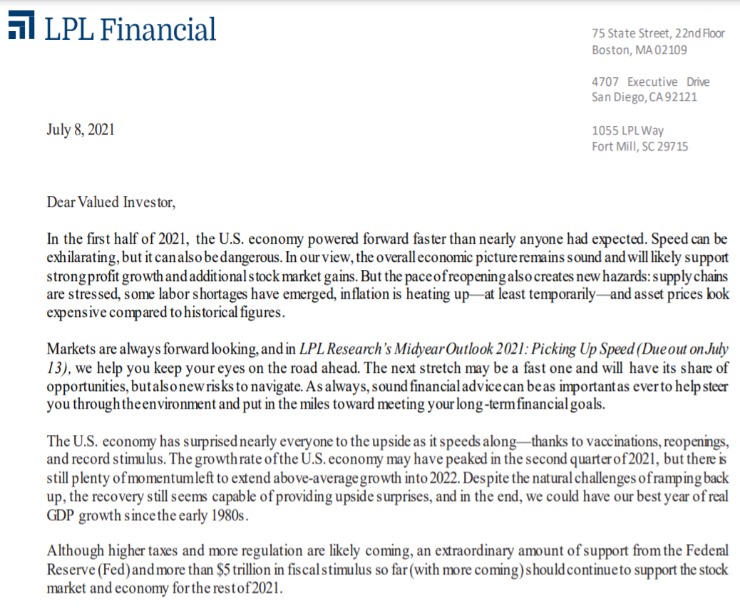 Markets are always forward looking, and in LPL Research's Midyear Outlook 2021 Picking Up Speed, we help you keep your eyes on the road ahead.
read more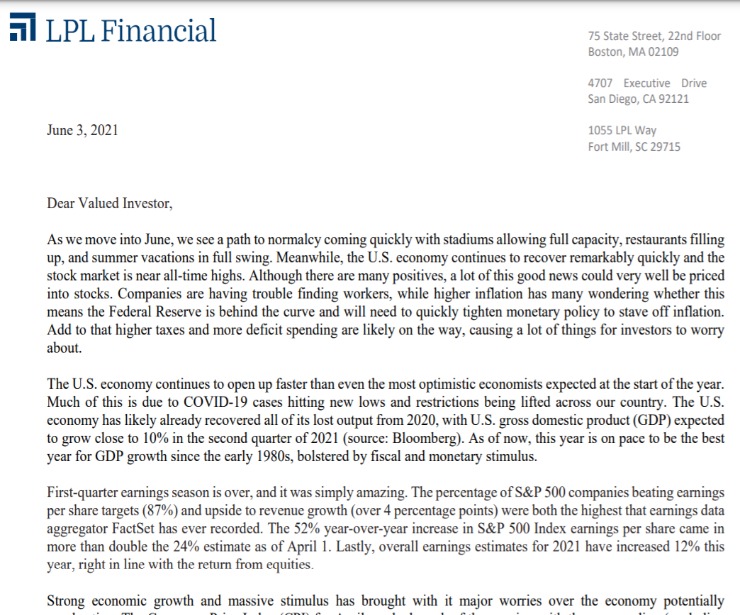 The next several months may historically be the most volatile of the year, but the U.S. economy continues to recover remarkably quickly with many positives.
read more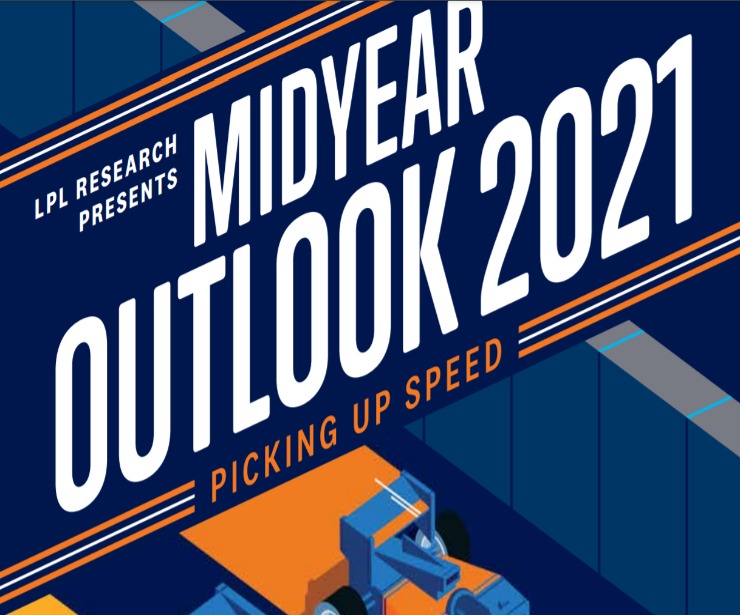 LPL Research Midyear Outlook 2021: Picking Up Speed is designed to help you navigate the risks and opportunities over the rest of 2021 and beyond.
read more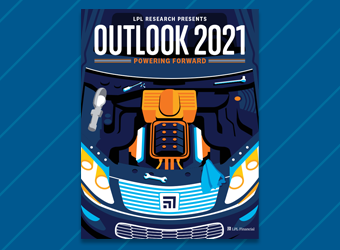 In 2021 it's time to restart the engines and prepare to navigate a new year with new challenges and opportunities. LPL Research Outlook 2021: Powering Forward gets you back on the road with economic and market insights for 2021.
read more