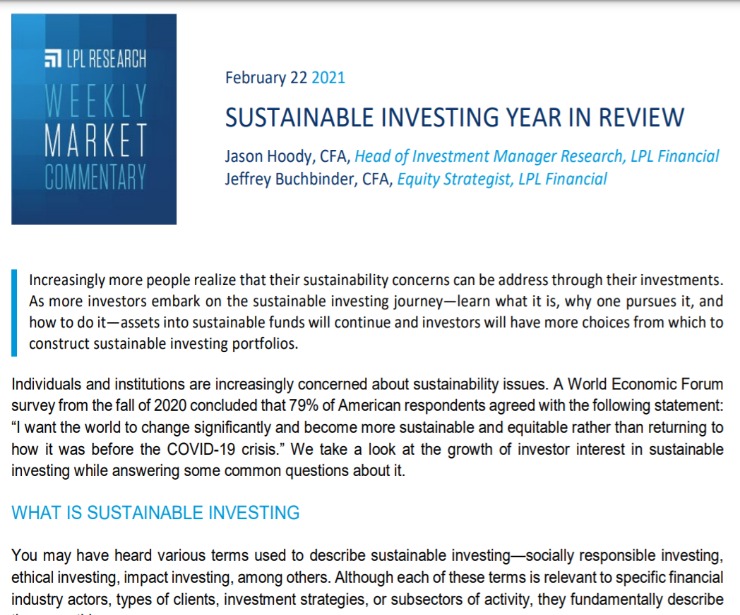 LPL Research reviews the increasing popularity of sustainable investing and how it can be a solid addition to any investor portfolio.
read more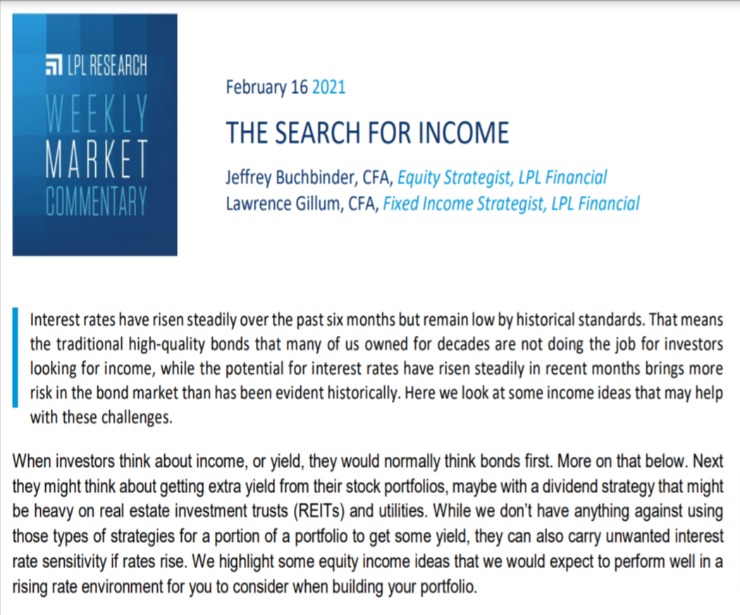 LPL Research considers some unique income ideas for diversifying investor portfolios & potentially reducing interest rate risk.
read more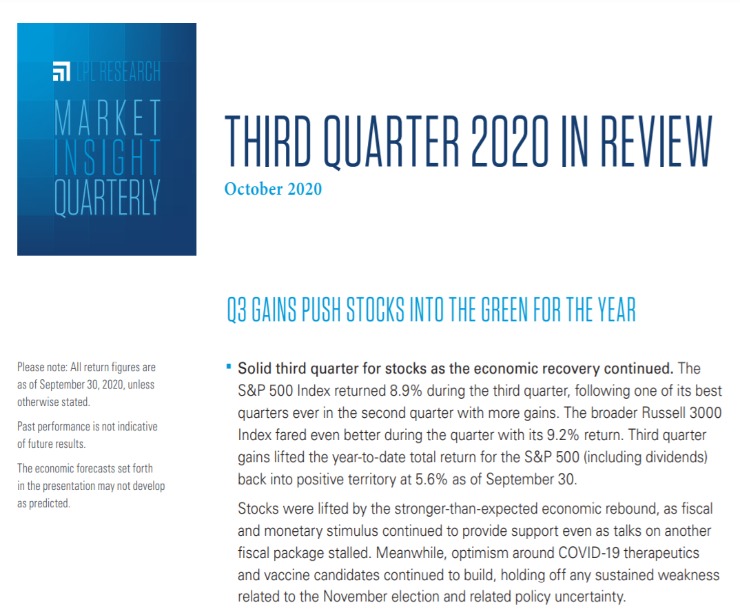 Stocks were lifted by the stronger-than-expected economic rebound, as fiscal and monetary stimulus continued to provide support.
read more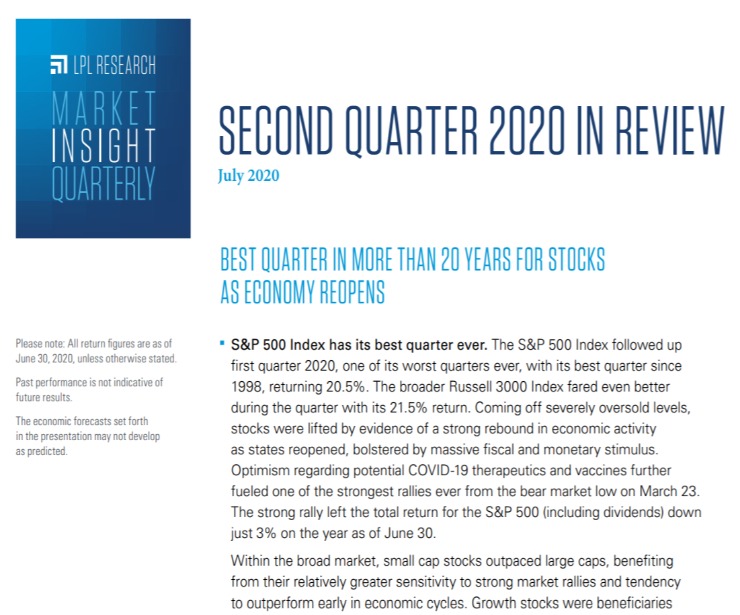 It was the best quarter in more than 20 years for stocks as the economy reopens…
read more
Global Portfolio Strategy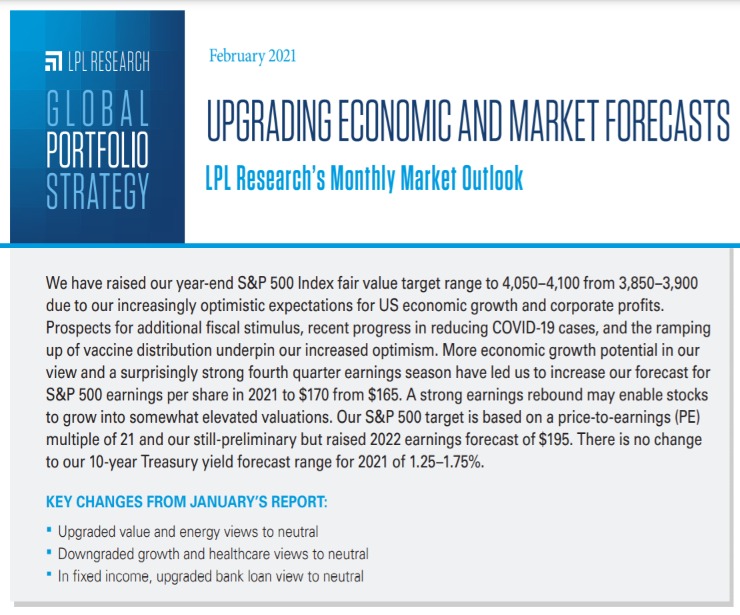 We continue to favor stocks relative to bonds with upgraded expectations as economic strength continues to surprise.
read more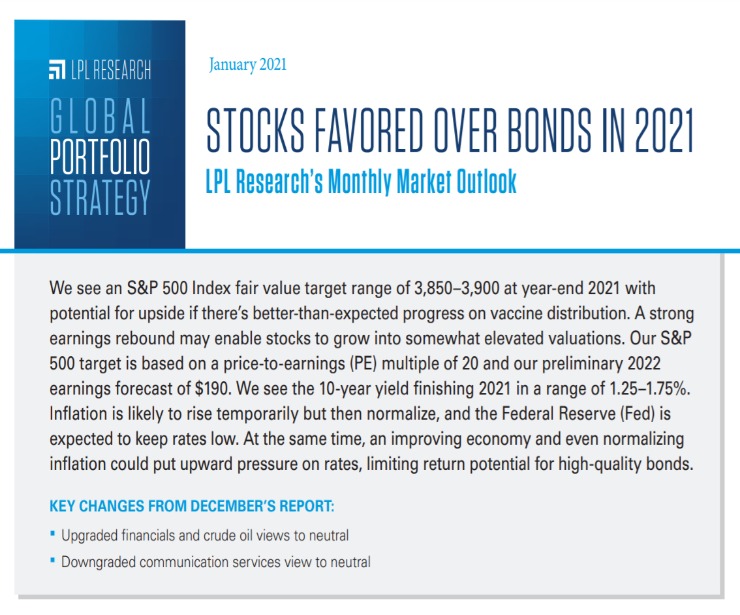 We favor stocks over bonds based on expectations for a strong economic and earnings recovery in 2021.
read more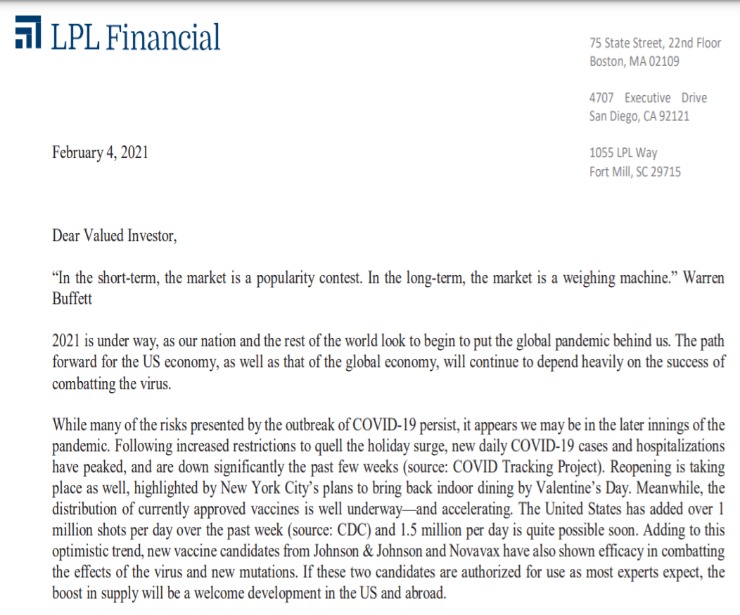 The US economy continues to make steady progress in its recovery despite any short-term volatility.
read more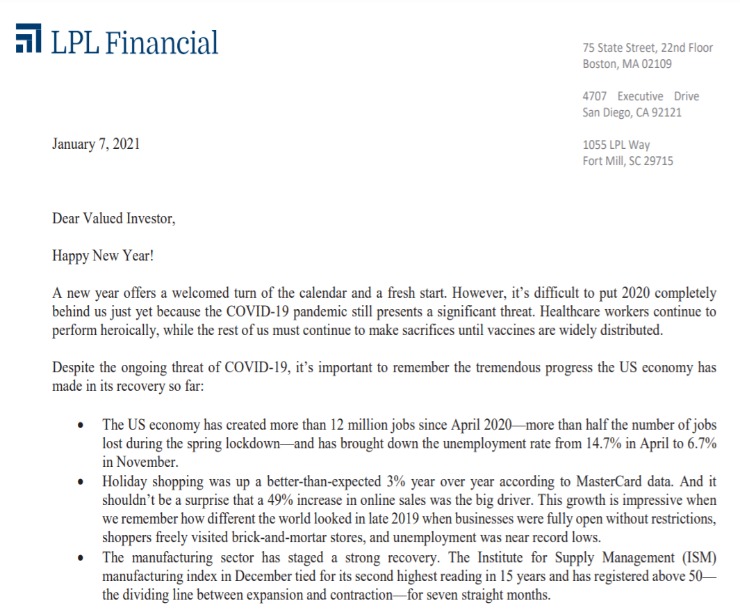 The US economy has made tremendous progress in its recovery and is poised to continue growing despite ongoing impacts from COVID-19.
read more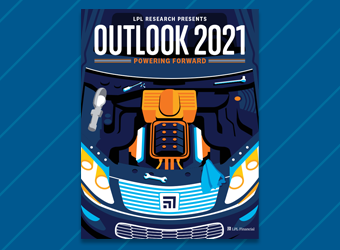 In 2021 it's time to restart the engines and prepare to navigate a new year with new challenges and opportunities. LPL Research Outlook 2021: Powering Forward gets you back on the road with economic and market insights for 2021.
read more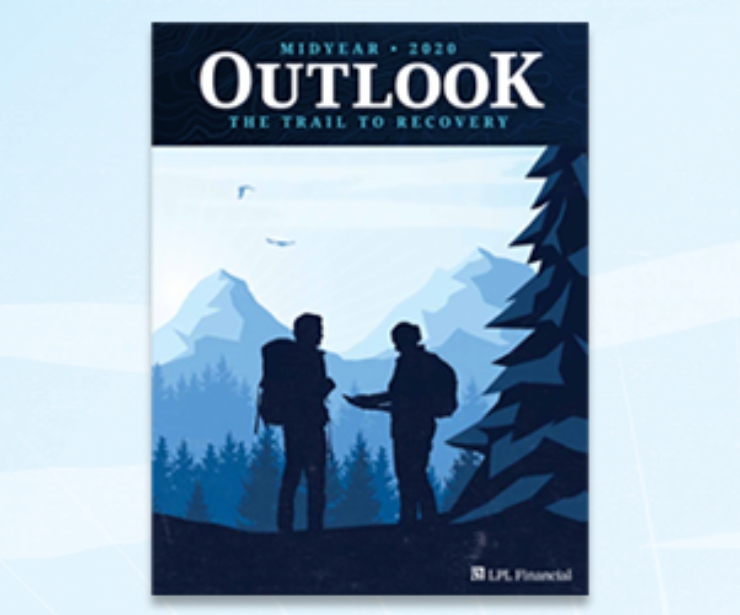 LPL Financial Research is looking ahead for new ways to face current challenges and prepare for better times. Use our Midyear Outlook 2020 to chart a path to eventual economic and market recovery.
read more